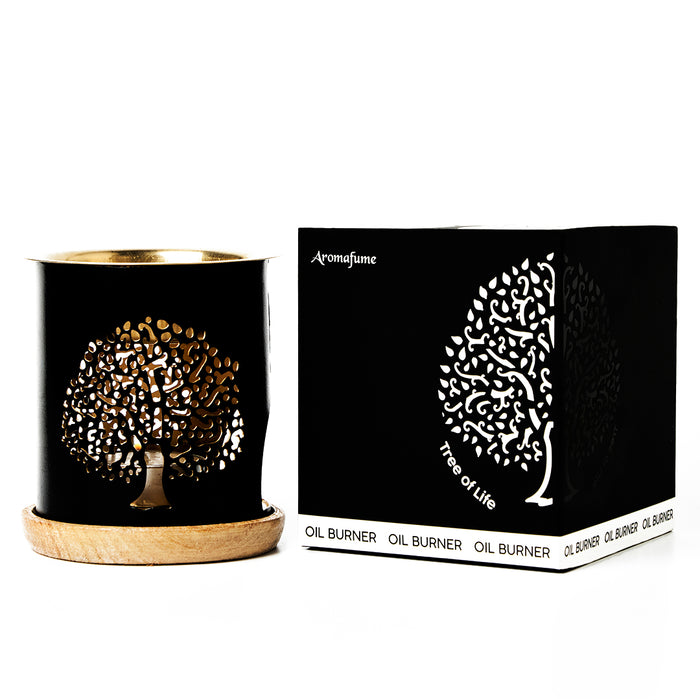 Tree of Life Oil Burner
Tree of Life - Essential Oil Candle Diffuser | Represents the interconnected nature of all things in the universe

Original price
$14.99
-
Original price
$14.99
Product Contents:
Tree of Life-  Oil Brass Burner 

1 T-Light Candle
A large tree with roots spread inward to the ground and branches spread out to the sky, the tree of life represents the interconnected nature of all things in the universe. The tree of life will remind you of the eternal bond between the physical realm you are rooted in, and the spiritual realm you are reaching towards.
Use For: Candle oil diffuser for essential oils, home fragrances, natural air fresheners
Our Eco- Philosophy: Our ingredients are 100% vegan, cruelty-free, and ethically sourced. Mindful of our environmental footprint, we also ensure sustainable agricultural and manufacturing practices, and enforce safe and fair working conditions.
Legacy: As a family-owned company, legacy is important to us. 5 generations ago, our journey began in Aden, an important port on the Spice & Frankincense trade route. It has led us here as experts in the artisanal practice of blending aromatic extracts & oils. We take pride in crafting exceptional products inspired by wellness rituals from across the globe, to share with you - the extraordinary power of natural scents and their captivating ability to create experiences for essential wellbeing.