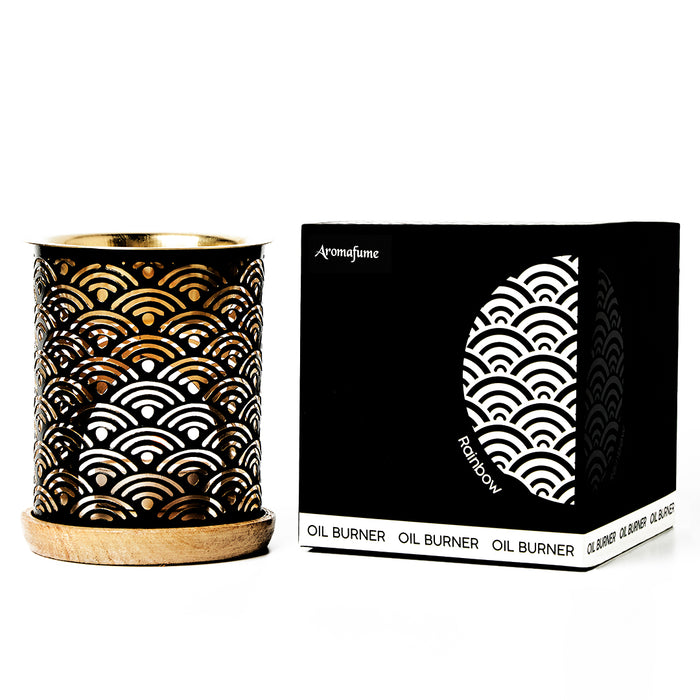 Rainbow Oil Burner
Rainbow - Essential Oil Candle Diffuser | Represents unity, diversity, love and hope - a promise of personal transformation
Original price
$14.99
-
Original price
$14.99
Product Contents:
Rainbow- Oil Brass Burner 

1 T-Light Candle
The vibrant colours of the rainbow represent unity, diversity, love and hope - serving as a promise of personal transformation and positive change. A powerful symbol of our spiritual interconnectedness and pride, the rainbow's symbolism transcends divisive boundaries and speaks to the shared human experiences that unite us.
Use For: Candle oil diffuser for essential oils, home fragrances, natural air fresheners
Our Eco- Philosophy: Our ingredients are 100% vegan, cruelty-free, and ethically sourced. Mindful of our environmental footprint, we also ensure sustainable agricultural and manufacturing practices, and enforce safe and fair working conditions.
Legacy: As a family-owned company, legacy is important to us. 5 generations ago, our journey began in Aden, an important port on the Spice & Frankincense trade route. It has led us here as experts in the artisanal practice of blending aromatic extracts & oils. We take pride in crafting exceptional products inspired by wellness rituals from across the globe, to share with you - the extraordinary power of natural scents and their captivating ability to create experiences for essential wellbeing.